Kandy Fangs stories explore perceptions of time and false memories through fantasy. The series began with a serialized novella (1) in 2010-2011, followed by non-linear series, Venom in 2013. Choose a perspective, or read all. Venom is designed for multiple story experiences including crossing perspectives at any point by continuing with the alternate next episode usually in post-date order. Some Venom episodes offer optional routes by following the ➥ link.
All fiction and art created by David G Shrock. Stories may contain some language, violence, and sexual references. Recommended for mature readers.
Kandy

Kandy Knight is an Itoril living in Roseland. Employed as Executioner for many years, and tired of the job, she wanted to retire. However, retirement for an executioner requires death by challenge for the position. Itoril people are named after their ancestor, Ithuriel. Common traits include fangs, iridescent eyes, and long life. It is believed Itoril are the source for vampire myths, but many are harmless. Kandy enjoys a bite now and then.
"Kandy Fangs" is the name of Kandy's music store revealed near the end of the first book, and also revealed in Venom episodes, "Shades of Roseland" and Old Thyme #4.
Roseland
Kandy Fangs stories take place around and within the city of Roseland which is nestled in a valley between two mountain ranges. Loosely based on Portland, Oregon, downtown Roseland is divided into distinct halves with the more dangerous part of town to the north in Old Town and the crisp-clean streets on the southern side. Club Necropolis is located near the border on the southern side. Peter's restaurant, Autumn Twighlight, sits near the western edge of downtown not far from a wooded hillside leading up to the Thyme Funeral Home.
about the website
After running with Wordpress since 2010, in July 2014 this site was converted to static pages for a better reading experience and avoid attacks on popular blogging platforms. Octopress with Jekyll manages the content, and pages are written in Markdown. I created the Storyteller theme which this site is based on.
Subscribe to story updates via RSS.
comments hidden
The comment box is available at the end of the chapter and most recent episode. Older comments are hidden for an improved reading experience. You may view recent comments on the kandyfangs Disqus forum. Your feedback is appreciated, and critical responses are encouraged, openly shared for all or privately using the form on the contact page. Read more about the decision to hide comments on the Draco Torre blog.
author / artist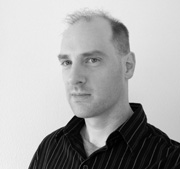 Besides writing with Kandy, Mr Shrock writes software, mountain bikes all over the Pacific Northwest, and enjoys astronomy. Find him at www.DracoTorre.com.